Where the hillsides and Pierreux come together, where the young plantations sit alongside the older vines, where the grass has, for decades, preserved that fine layer of precious soil over the pink granite – this is the heart of Pierreux wine country. The estate produces Brouilly for laying down, wines which stand out due to their rich tannins and lovely smoothness. The chateau makes two cuvées, the Brouilly Réserve du Château de Pierreux, and the Brouilly Grande Réserve, which is fuller.
Brouilly

The most southerly of the 10 Beaujolais crus, Brouilly is reputed for its color and firm character wrapped in smoothness. The Château's standard wine is both floral and fruity, with a nice acidity and crispness.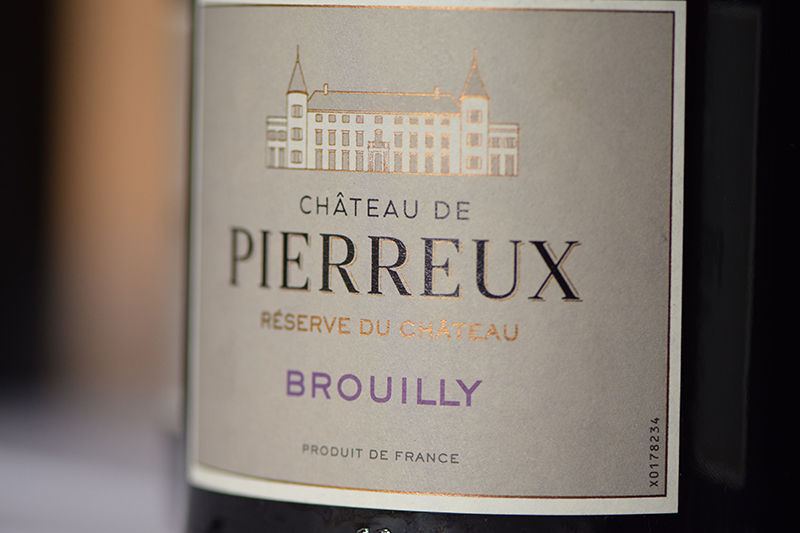 The Cuvée Grande Réserve
Of the 90 vinification vats on the estate, four are destined for the Grande Réserve du Château de Pierreux, a wine with powerful tannin made from selected grapes and aged in oak barrels for eight to 10 months. This prestige wine is only made with fruit from the best plots and the oldest vines covering seven hectares, and only in the best years.
The Cuvée Grande Réserve is a careful fusion to bring out the essence of the selected plots, and requires hours or even days of trial and error, of unlikely unions and unprecedented blends. Each vintage is different, each plot expressing itself in a nuanced way, year after year.
The art of blending is like that of the perfumer; the number of component parts may be more limited, but one nonetheless has to play around with proportions to see how each one complements the other in a harmonious ensemble. Above all, the winemaker has to imagine how the wine will evolve over time, which is no doubt the most complex part.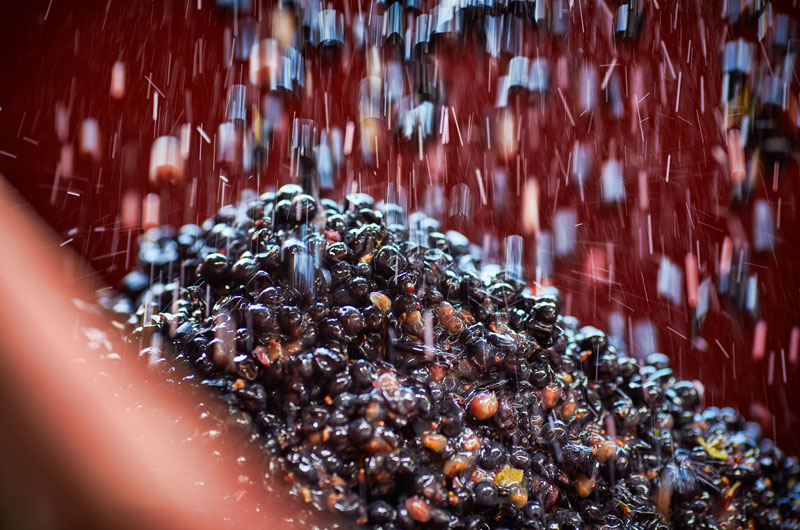 The two great terroirs of the Château de Pierreux

The most recent plots in the vineyards of Briante lie on shale and granite subsoil, in the south and west on terrain that is mainly sandy, and to the east and north on richer soils. They give fines wines with subtle aromas of dark berries, with a mineral touch and an elegant structure.
The original vines on the Pierreux estate grow on very similar soils, with the nuance of a smattering of flint and blue porphyry stones, which give it a more pronounced floral character with aromas of iris, violet, and peony.