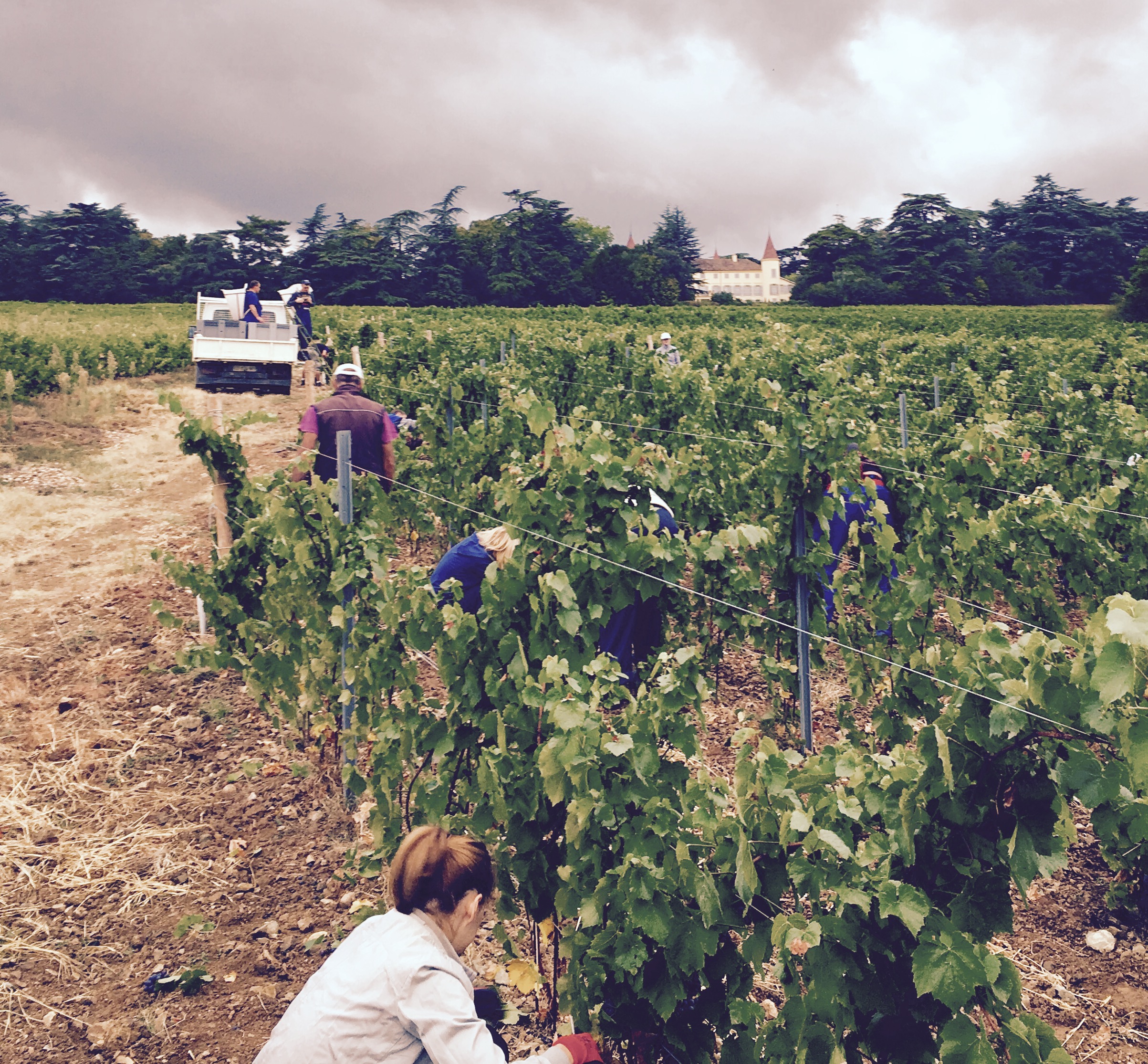 HARVEST 2016
Château de Pierreux ǀ October, 3rd, 2016
---
The Château vineyard has been lit by a magnificent light since the beginning of the harvest, which is continuing under ideal conditions. The 2016 vintage goes hand in hand with novelty as we harvested a plot of White Beaujolais Villages for the very first time.
The quality is indeniable thanks to the months of August and September which were very sunny. The light rain on September, 17th enhanced the maturity on some less precocious plots.
At the winery, the fermentations are going ahead nicely, it is now time for the very first pressing of the year.
The 2016 vintage has started to unveil itself and it appears already very promising !