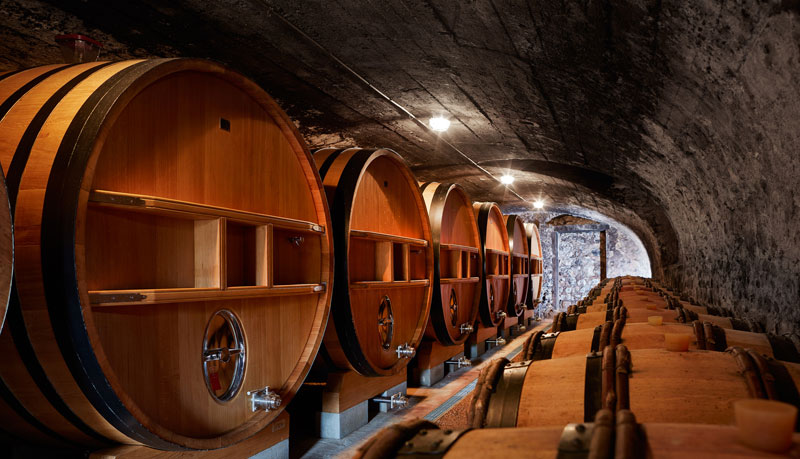 AGEING IN FOUDRES, IN THE TRADITIONAL STYLE
Château de Pierreux ǀ Spring 2016
---
At the foot of Mount Brouilly, the vines of the Château de Pierreux spread over 93 hectares of the Brouilly appellation. They include more than 100 plots, on a terroir of granite soils containing a mixture of sand, porphyry, shale, and quartz.
When the vineyard was expanded, part of the cellar that had been unoccupied for some years had to be brought back into action to house the increased volume of wine. And last summer, this area we call "the cellar beneath the chalet" welcomed eight huge new foudres, 50hl vats, that were assembled inside the cellar, to join the four we introduced in 2011, and 19 that are considerably older.
This type of ageing, which was very popular in the Beaujolais until the 1960s and then abandoned in favor of concrete vats, has always been used at Pierreux. It contributes to the style of the wines, which are appreciated for their smooth tannins and lovely roundness. To underscore this gourmet style, the foudre is the ideal container because it minimizes the influence of the oak, thus preserving the wines' airy personality.
The 2015 vintage was mainly aged in the older foudres, with one fifth in stainless-steel vats and the remainder in new foudres.
The Château produces two cuvées Brouilly Château de Pierreux, and, depending on the year, a more intense Brouilly Château de Pierreux Réserve.